Meet:
Sara Panton
____
Co-Founder and CEO of Vitruvi
---
About Vitruvi:
Essential oil brand Vitruvi creates natural home scenting products that make you feel great in your space. Using non-toxic, all-natural, 100% pure essential oils, Vitruvi expertly sources and blends unique aromas to help you set the mood in your home—whether you want to feel energized, relaxed, or something in between.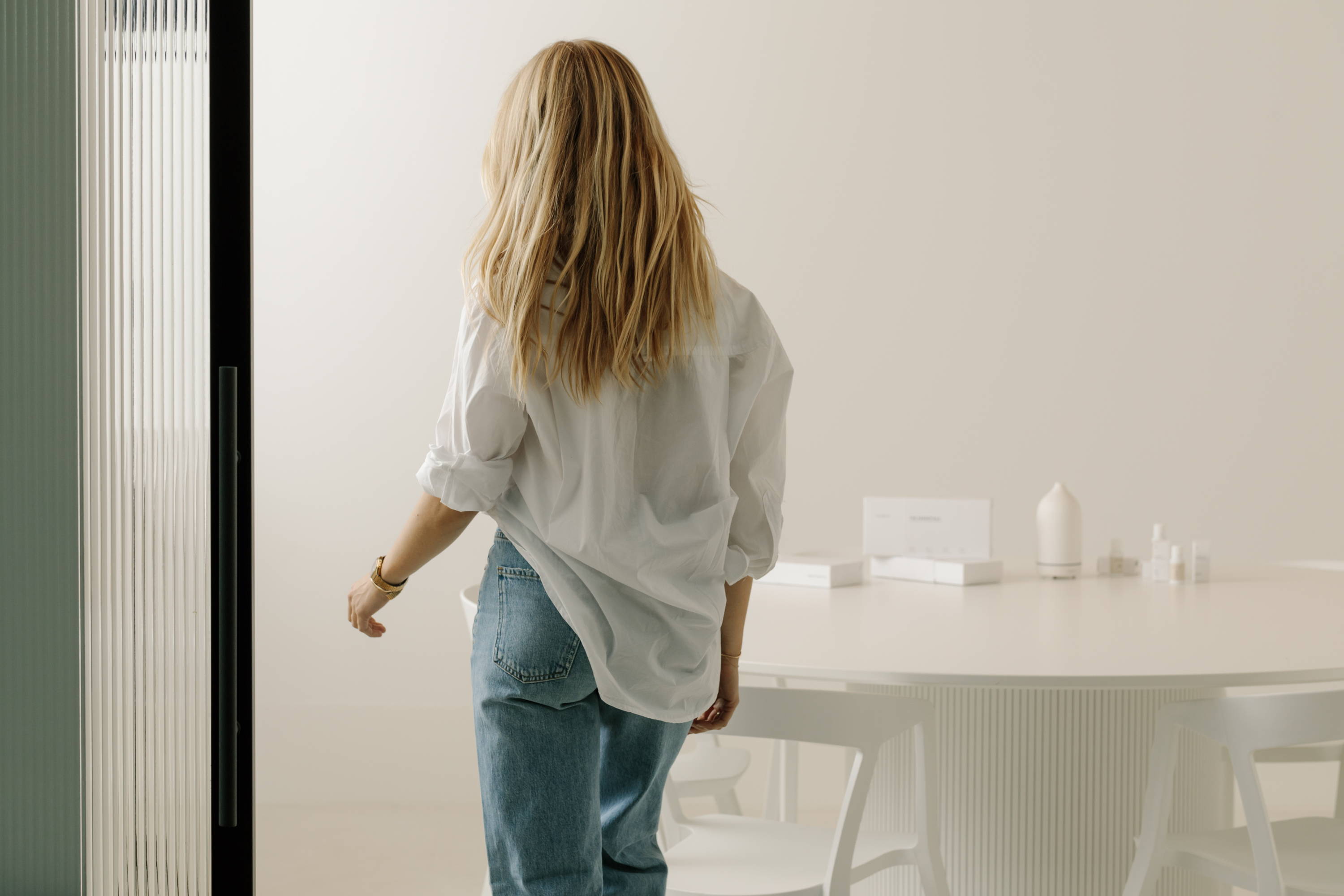 ---
From Sara:
"Vitruvi started from our apartment, I completed a degree in global health and was really curious about the botanical wellness practices of places around the world. I started blending essential oil products and writing blog articles about wellness rituals from our kitchen and Sean, my brother and co-founder built our website and worked with our retailers. We filled bottles by hand and shipped orders from our little apartment for the first few years of the company—now 5 years later we get to work alongside an amazing team and work with retailers like Citizens of Humanity."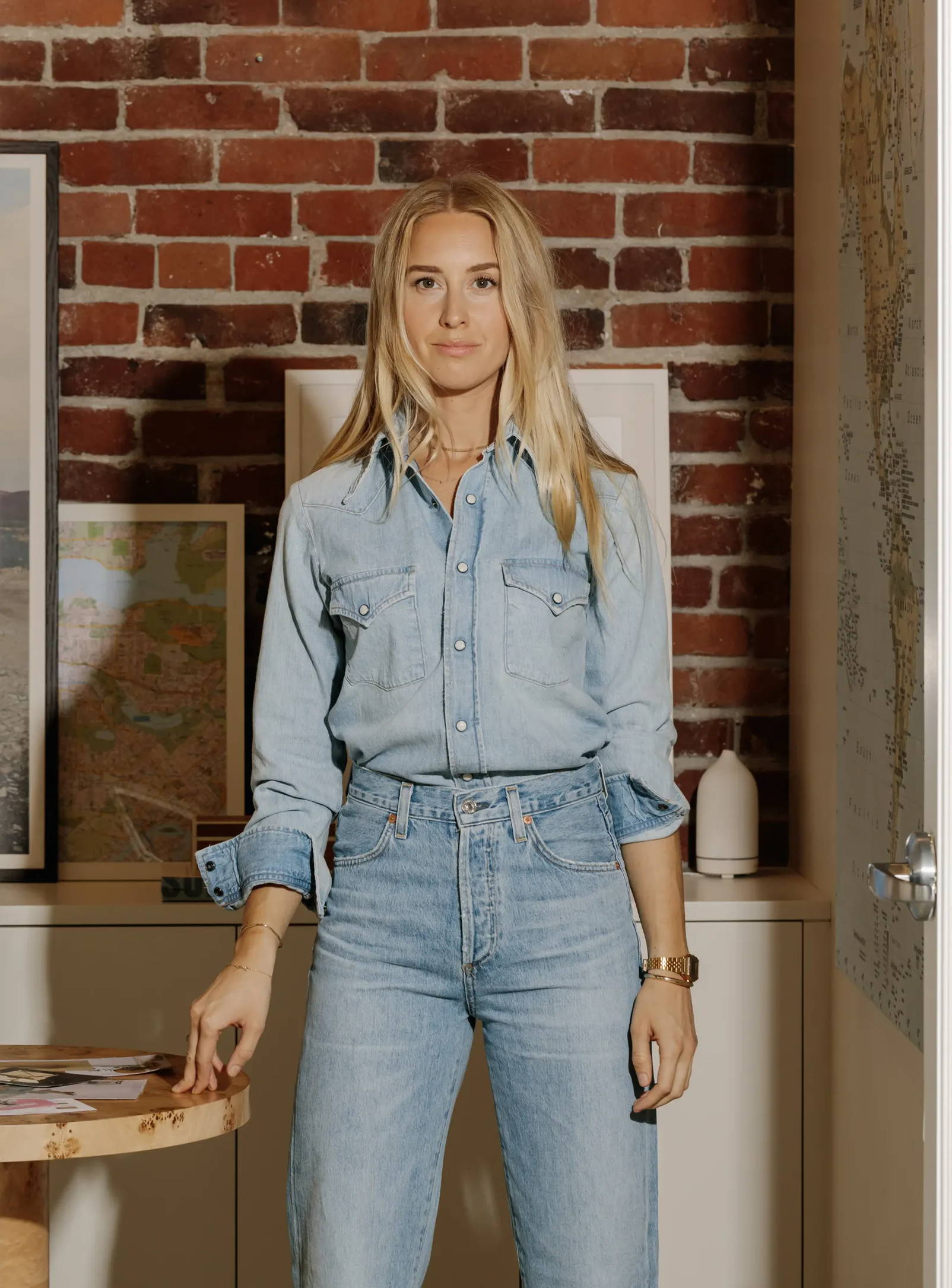 How do you develop your products?
"We are fortunate to have an incredible community of customers and have really thoughtful authentic conversations with them about what they want their homes to feel like—it's then my job with our product development team to bring that feeling to life through scent."
What's your favorite part of the curation process?
"My favourite process is sampling oils—it's like being transported around the world getting to smell essential oils for the over 30 countries we source from. Scent has such a powerful way of transporting you to a place or back in time to a memorable experience. That's the best part of the design process."
If this is someone's first purchase from Vitruvi, what do they have to have?
"Great question. Our white stone diffuser is a classic purchase and a must-have at your bedside. Clean Sweep Blend, because it makes your home smell freshly cleaned and super fresh. Nightcap Blend, because it's citrus but spicy like my favourite cocktail with Blood Orange and ginger. Ceremony Blend - I diffuse during my home workouts while I do The Class, it has palo santo in it which helps ground my energy and sink into my yoga or pilates practice."
---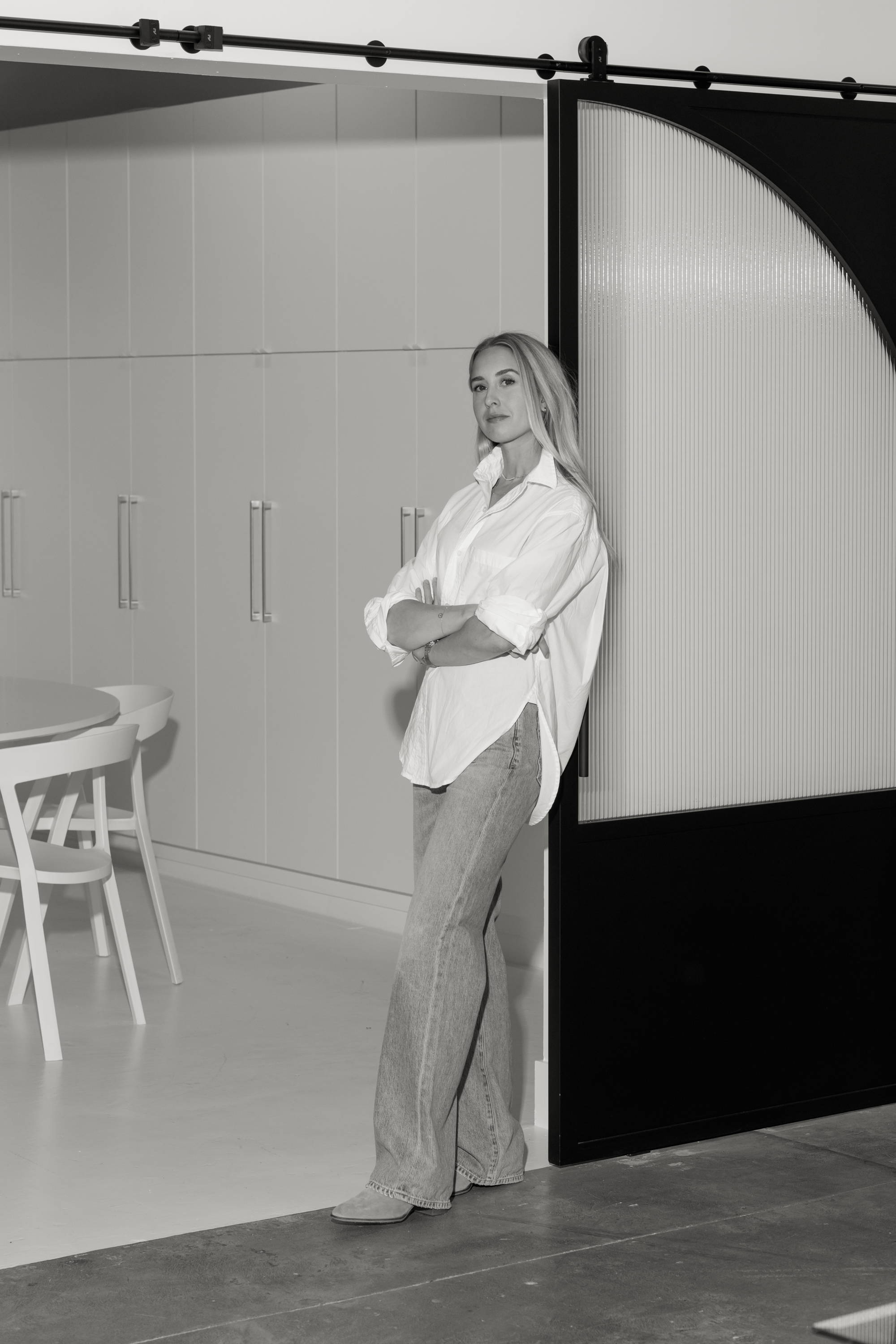 How did you curate your selection for the Marketplace?
"The Vitruvi team and I were really thoughtful about the assortment we suggested, we know that the Citizens of Humanity customer is dynamic and multifaceted and that they expect a lot from their home. We created a range of aromas for the home that would bring both energy, as well as a grounded feeling of homestead."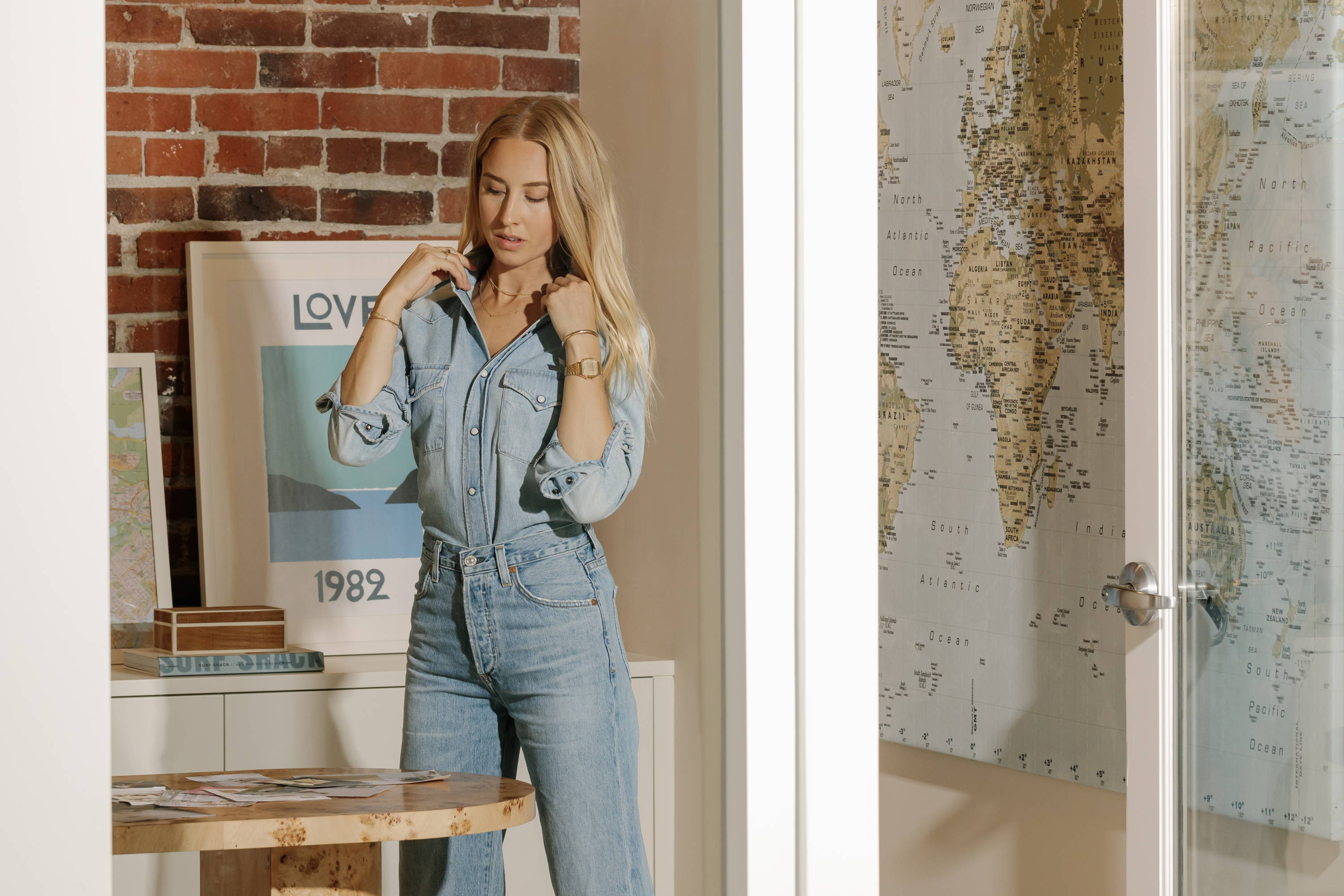 Where are you wearing your Citizens edit?
"Everywhere—the thing I love about these pieces is that they are comfortable for working from home, but I can also head into our office, socially distanced meetings, and put the super comfortable t-shirt and jeans on after a surf and it feels like me."