Meet:
Janessa Leoné
____
Founder and Designer of Janessa Leoné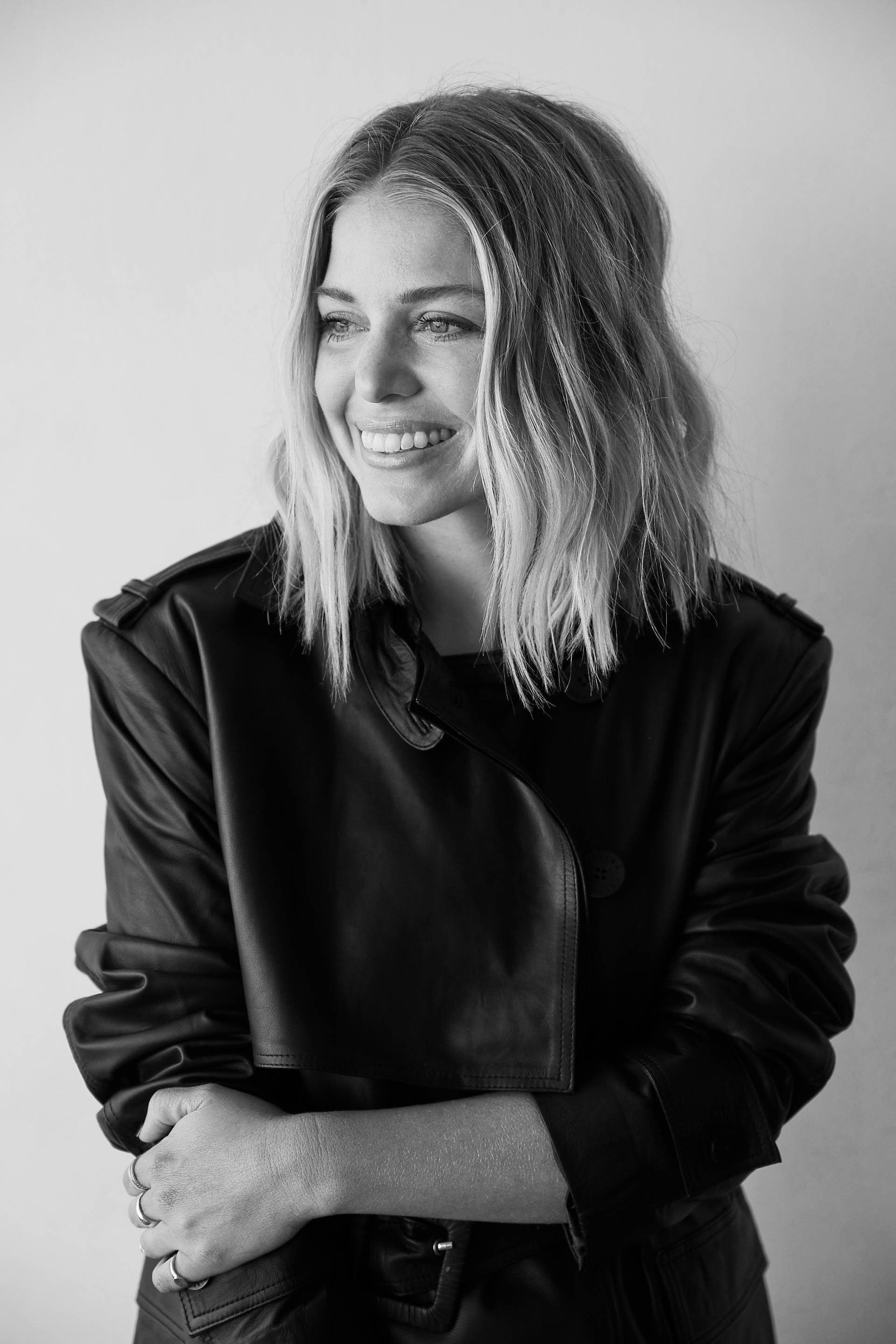 ---
About Janessa Leoné:
Meet Janessa Leoné, the founder behind her namesake elevated accessories label based in Los Angeles. The brand creates sophisticated pieces with a focus on timeless, minimal designs that are both unique and classic. Each line is hand made using a consistent foundation of the highest quality material-yielding pieces that can be worn through many seasons.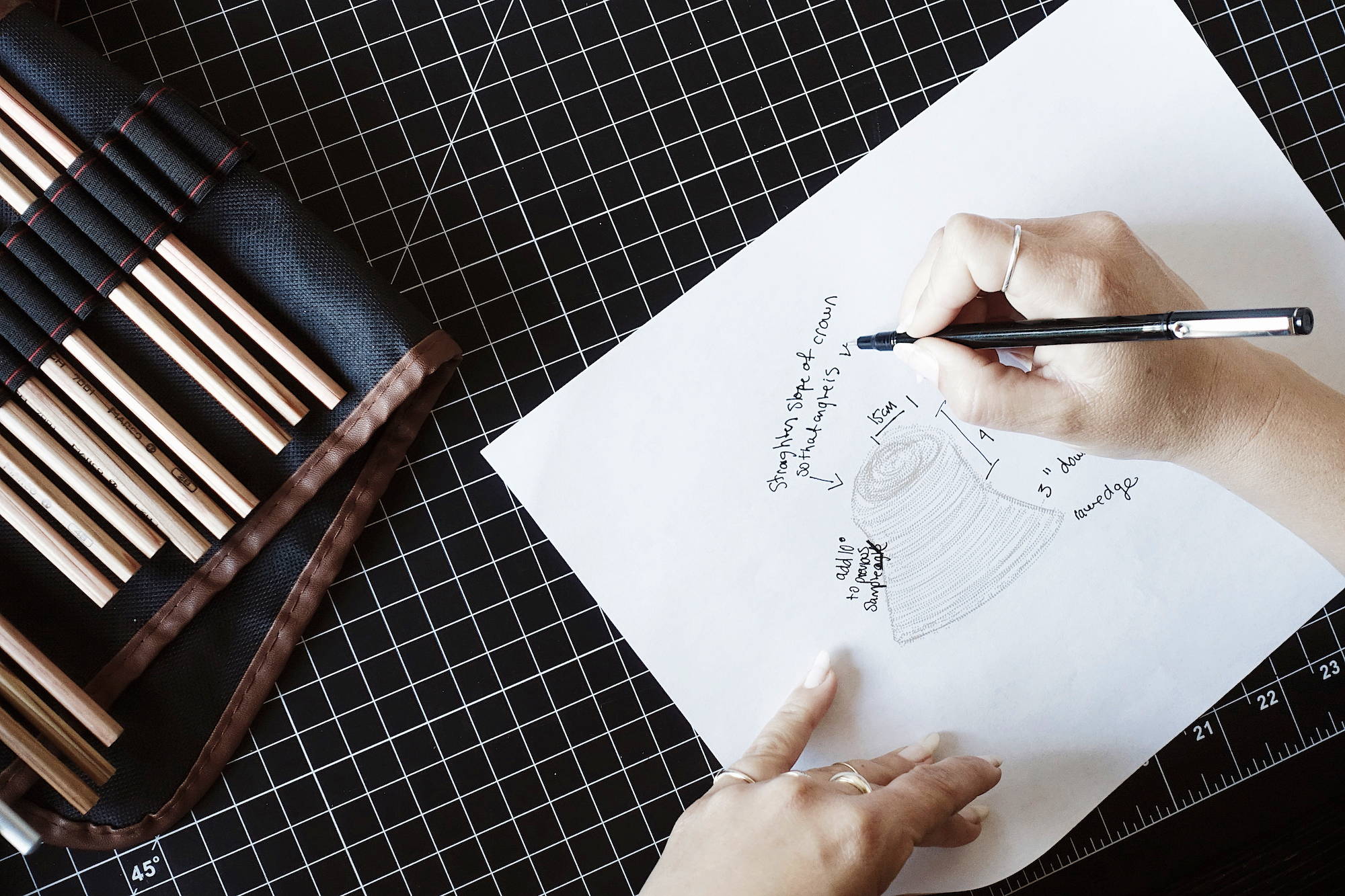 ---
From Janessa:
"I grew up in Southern California immersed in beach culture. My childhood was very much about being outside, and the town I grew up in wasn't particularly fashion forward. My grandparents, however, were always very put together and inspired my interest in style because I could see such a disparity between my parent's more casual wardrobe and theirs. I would often cut up curtains and make my own dresses, and yet I never thought of eventually working in fashion as an option. My dad owned an accounting firm, my mom worked at a school; there wasn't an artist in my family so that idea of pursuing an artistic path didn't come until after college. I was trying to figure out what I could do that wasn't going to force me to be in a cubicle, and the idea of starting my own business came to me after I went to Paris and found a vintage hat I fell in love with. At the time fine hats were hard to find, you couldn't just go to Barney's or Nordstrom. I realized there was an opportunity there. Coco Chanel & Jeanne Lanvin started with hats, and I liked the romantic idea of starting there too. I was a nobody from San Diego with no fashion experience or network in the industry. I was going to try to break through as a true novice."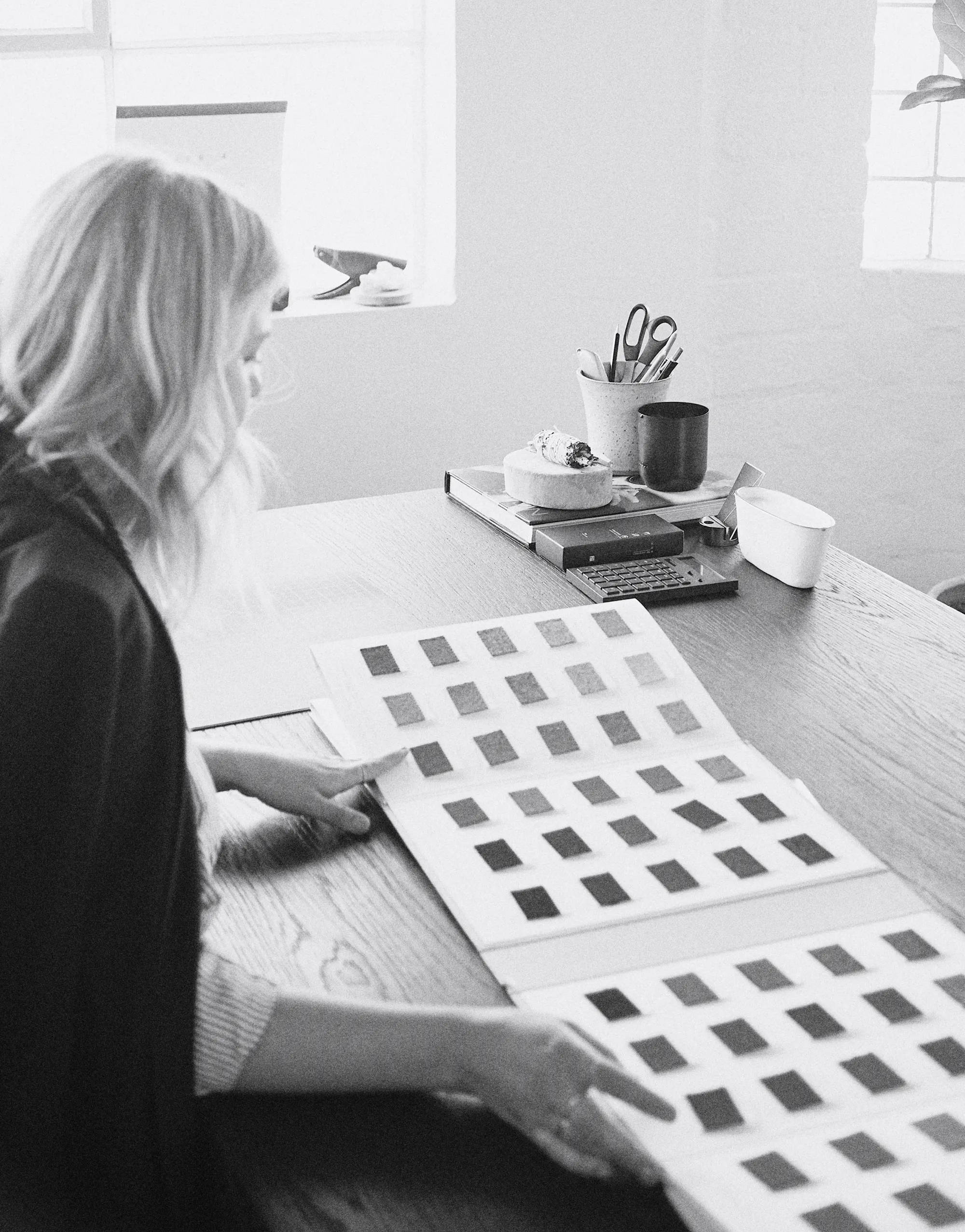 "I still have the original vintage hat that inspired me and I still have the first hat that I ever made. It was just one style because I didn't have the resources to buy into inventory. I had to split that one style across two colors and ordered the hats completely blank. I created about six or seven styles with different trims and leathers that I would sew on myself."
"When you're just starting out it's easy to get overwhelmed. You know where you want to go, but the mountain that's ahead of you seems so incredibly daunting. The best advice I received came in a card that a friend sent me that had a quote on it that said, "Begin anywhere." It's such an incredible reminder that you have your goal, and you just have to begin somewhere. Every single day you chip, you chip, you chip away and then eventually you'll wake up and you'll have this thing that you worked so hard for."
---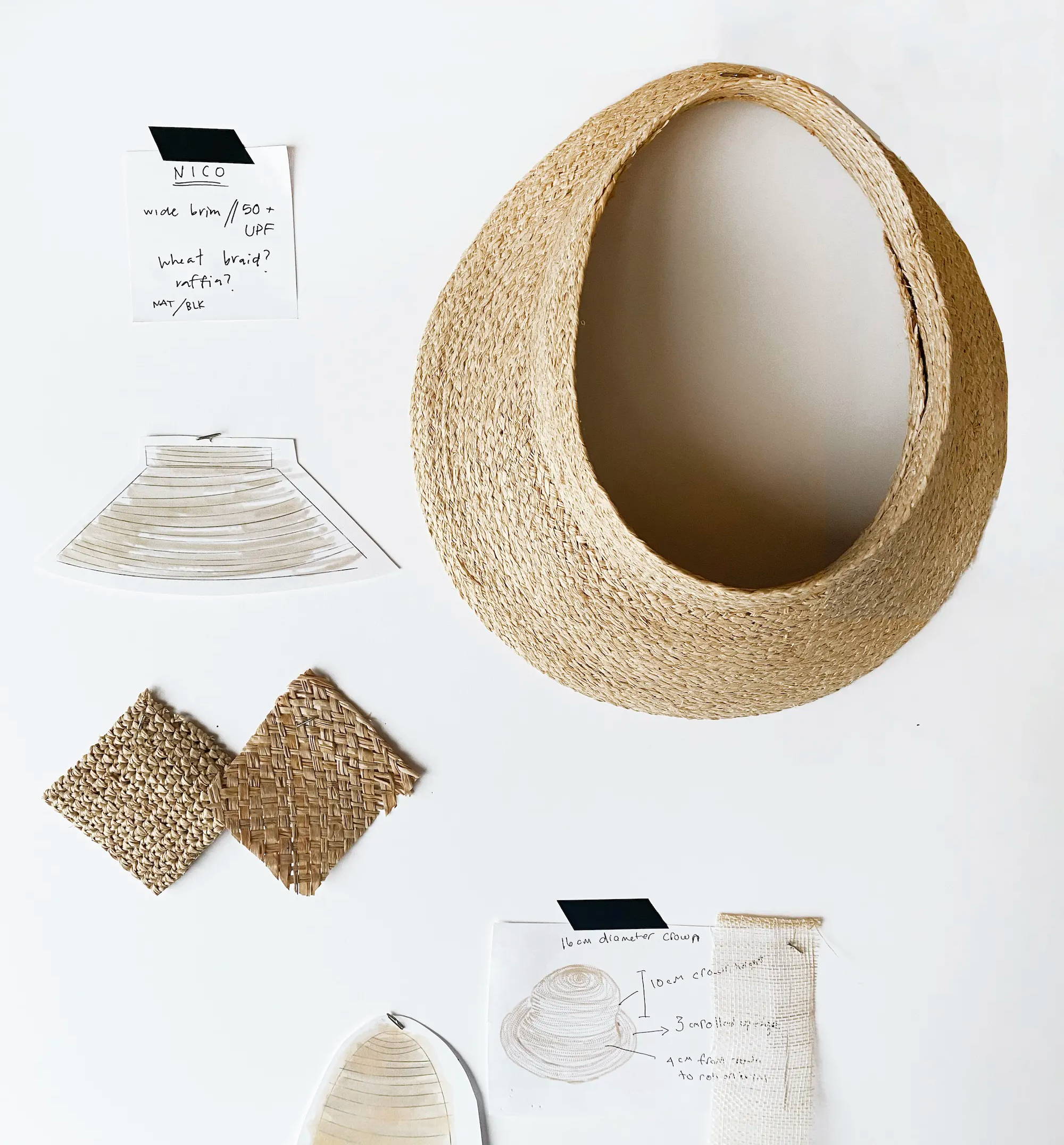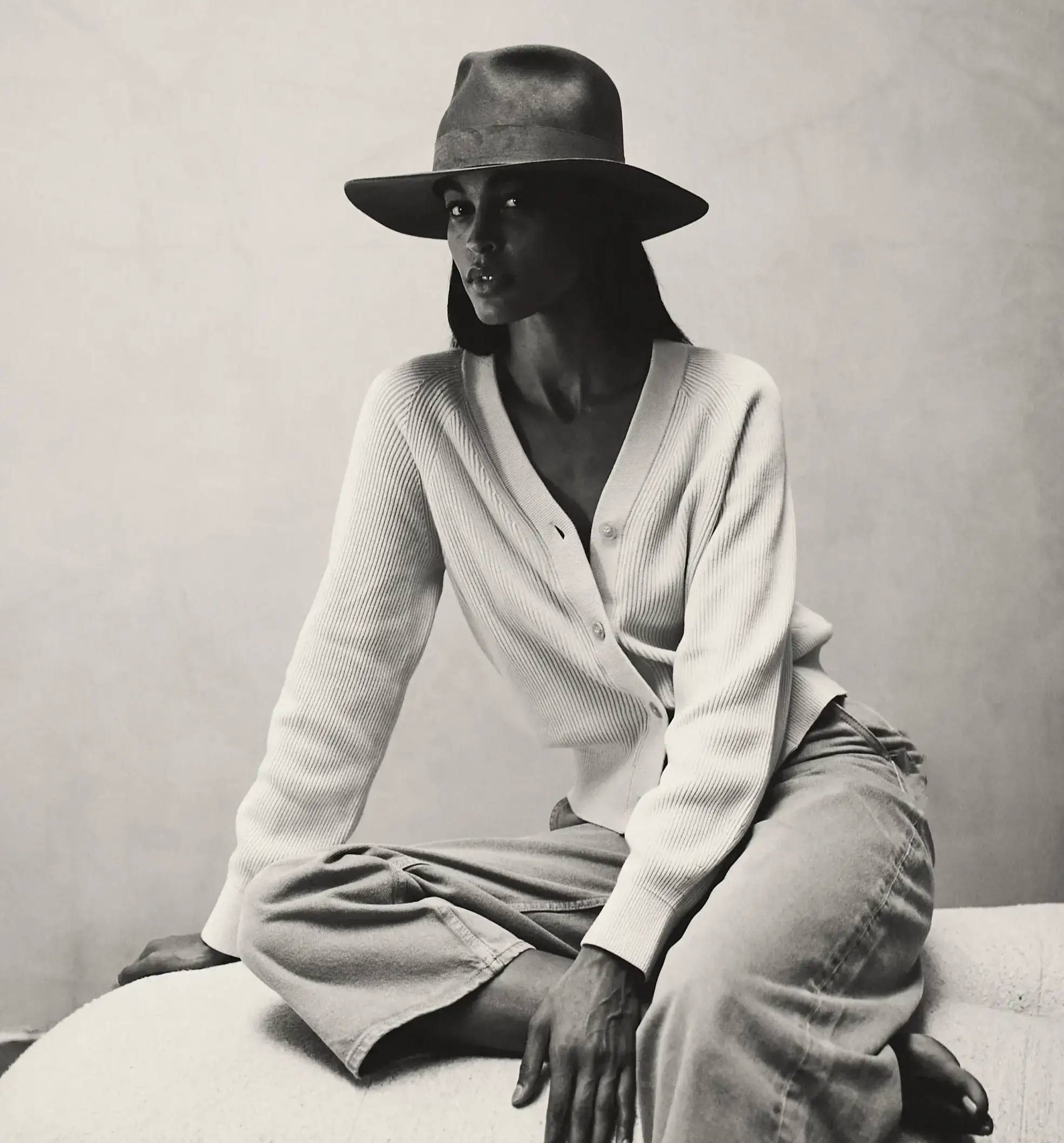 "I start every day with structure--prayer, medication, run, coffee--and the rest of the day I work really intuitively with how I feel. Some days, I just need to get my to-do list done so I need to be in the office all day. Some days, I need to enrich my creative brain and get out in nature."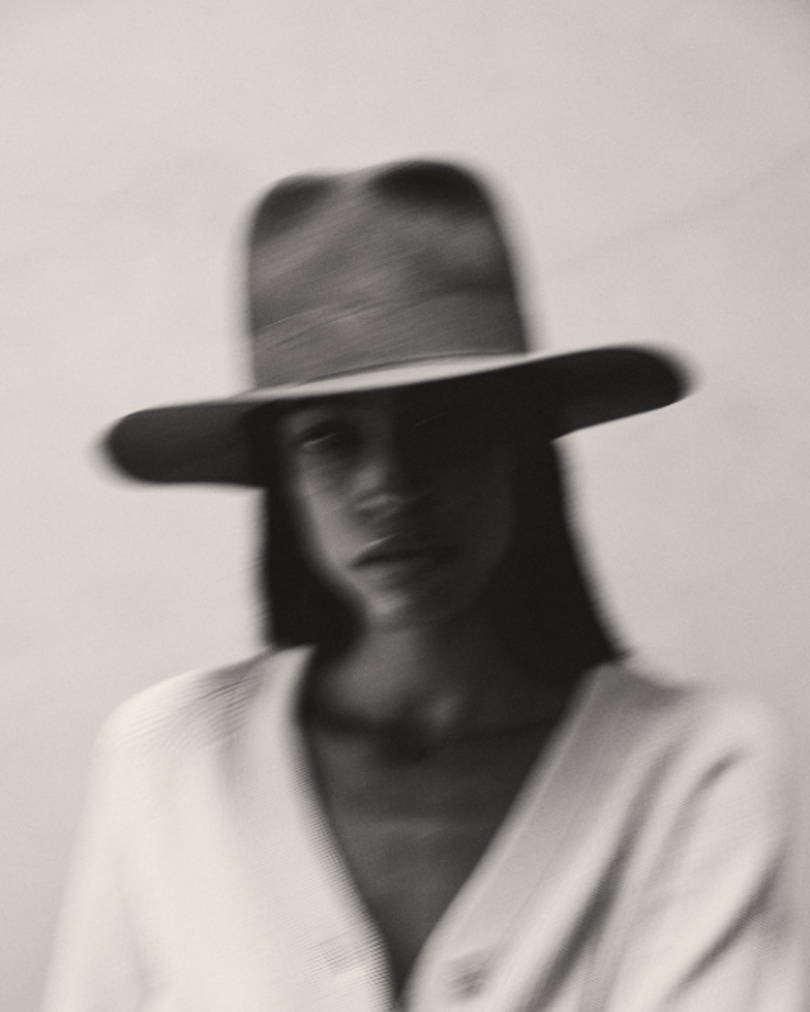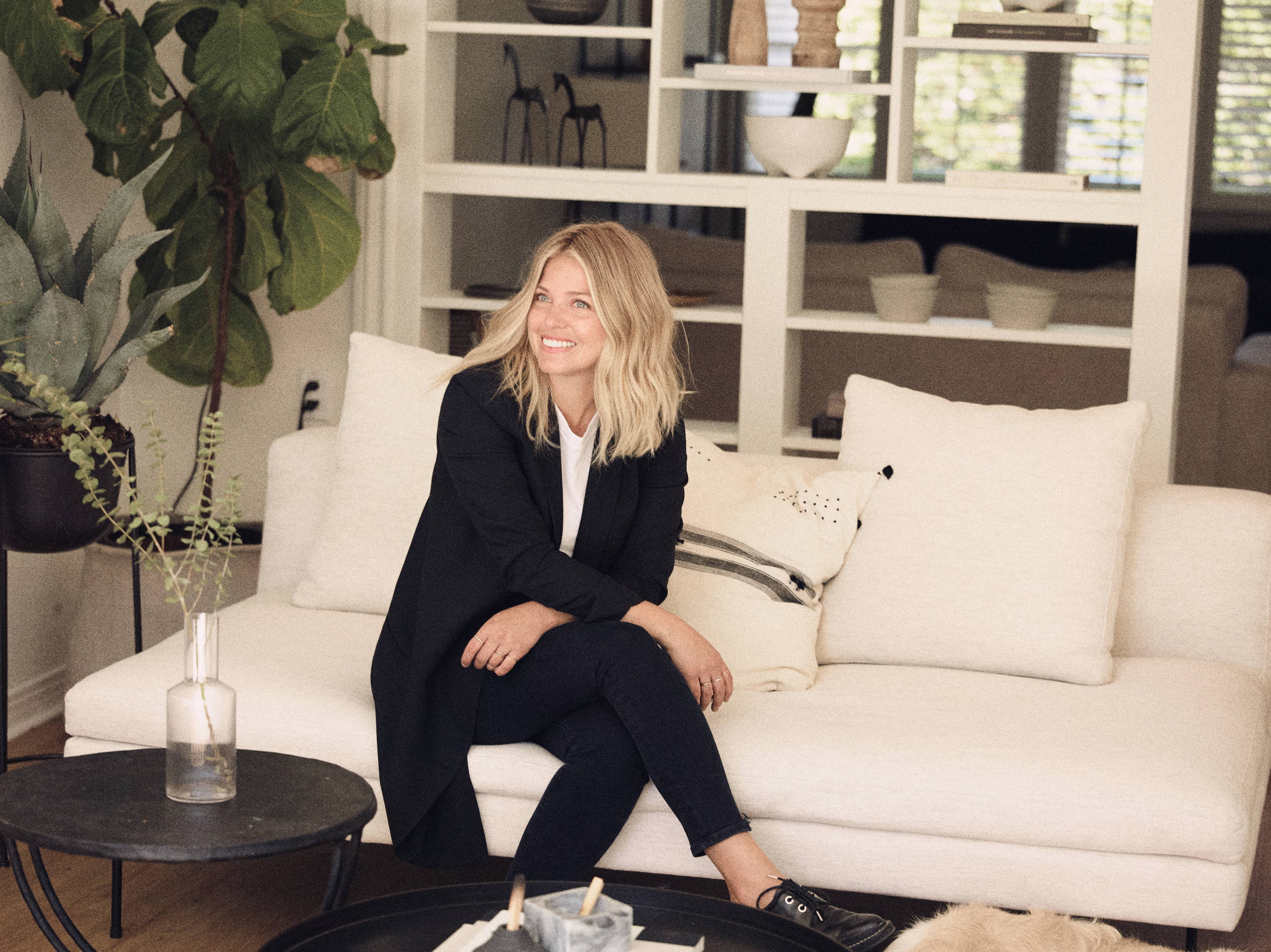 "In terms of a daily uniform, you can always find me in a pair of jeans, a white shirt and some sort of black blazer. It works if I have to go to a meeting; it works if I have to take my dog to the beach. It makes me feel comfortable so it checks all the boxes of what I think clothes should do."