Style Guide - Nina Kairouz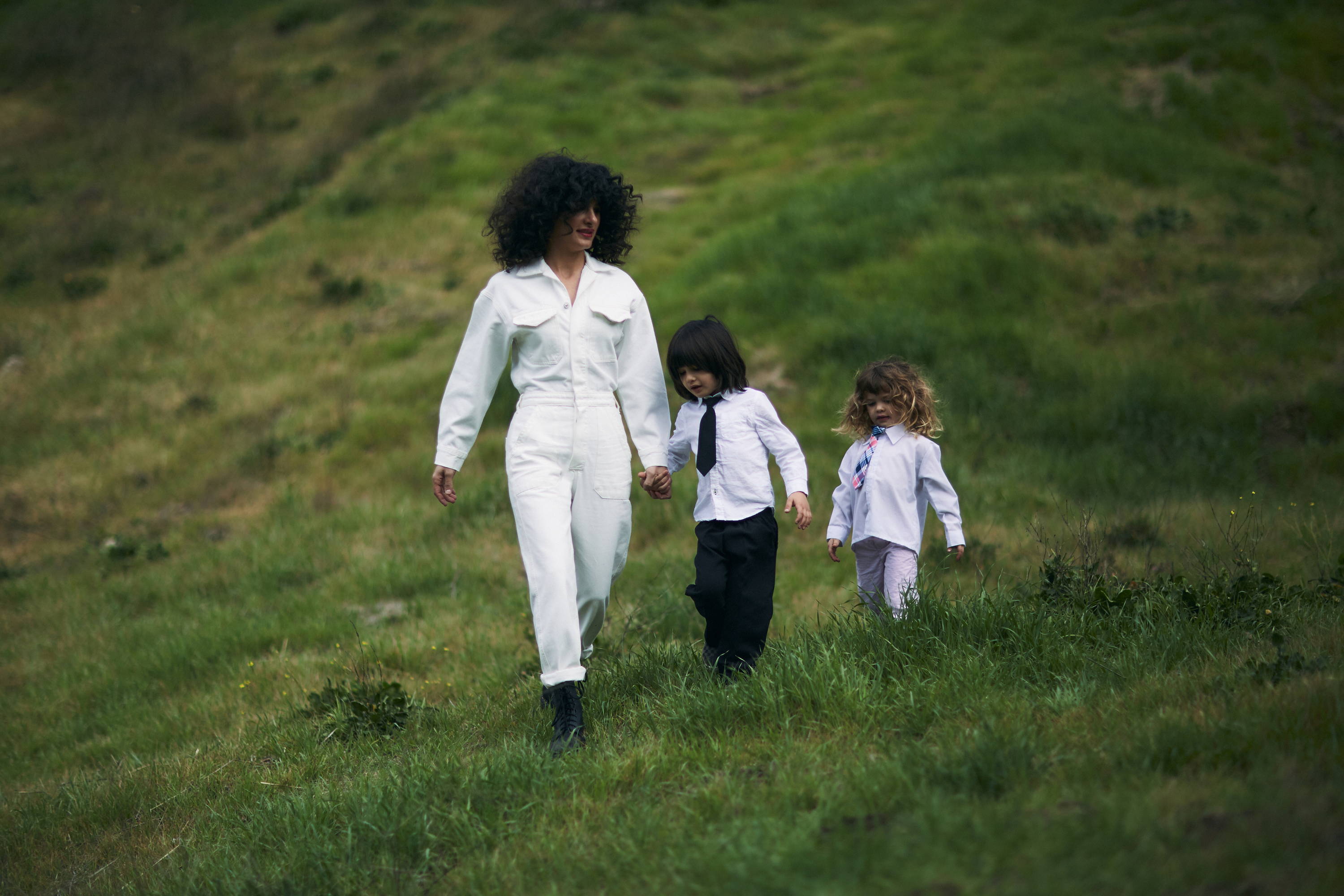 Celebrity Hairstylist Nina Kairouz believes in chasing your calling, finding beauty in the unfiltered, and the art of effortless style.
How did you become a hair colorist?
Bear with me on this long answer and I can say my story is not unique––ask
any other child of immigrant parents and they might share a similar coming
of age. I feel like it was a premature mid-life crisis, but I will always remember
the feeling of living someone else's vision of their future. The A-HA moment
while pacing the backyard of my small apartment in Santa Monica right before
I was going to work my waitressing job and realizing life is short, failing is
inevitable, and what was there to lose by trying. I was 27 years old and I had
just started my master's program in Art History at Cal State Long Beach, and
I knew I was unhappy, and fear kept letting me know I was just on the cusp of
being too old to change dreams. I grew up very Catholic, very Middle Eastern
and to Lebanese immigrant parents who believed success and stability came
in the form of a profession that was a teacher, a doctor or a lawyer—the arts
were simply not a risk worth their sacrifice and I can honestly say I sympathize
and admire their journey and their struggle but I knew I would rather endure
their disappointment than live a life that was not of my own making.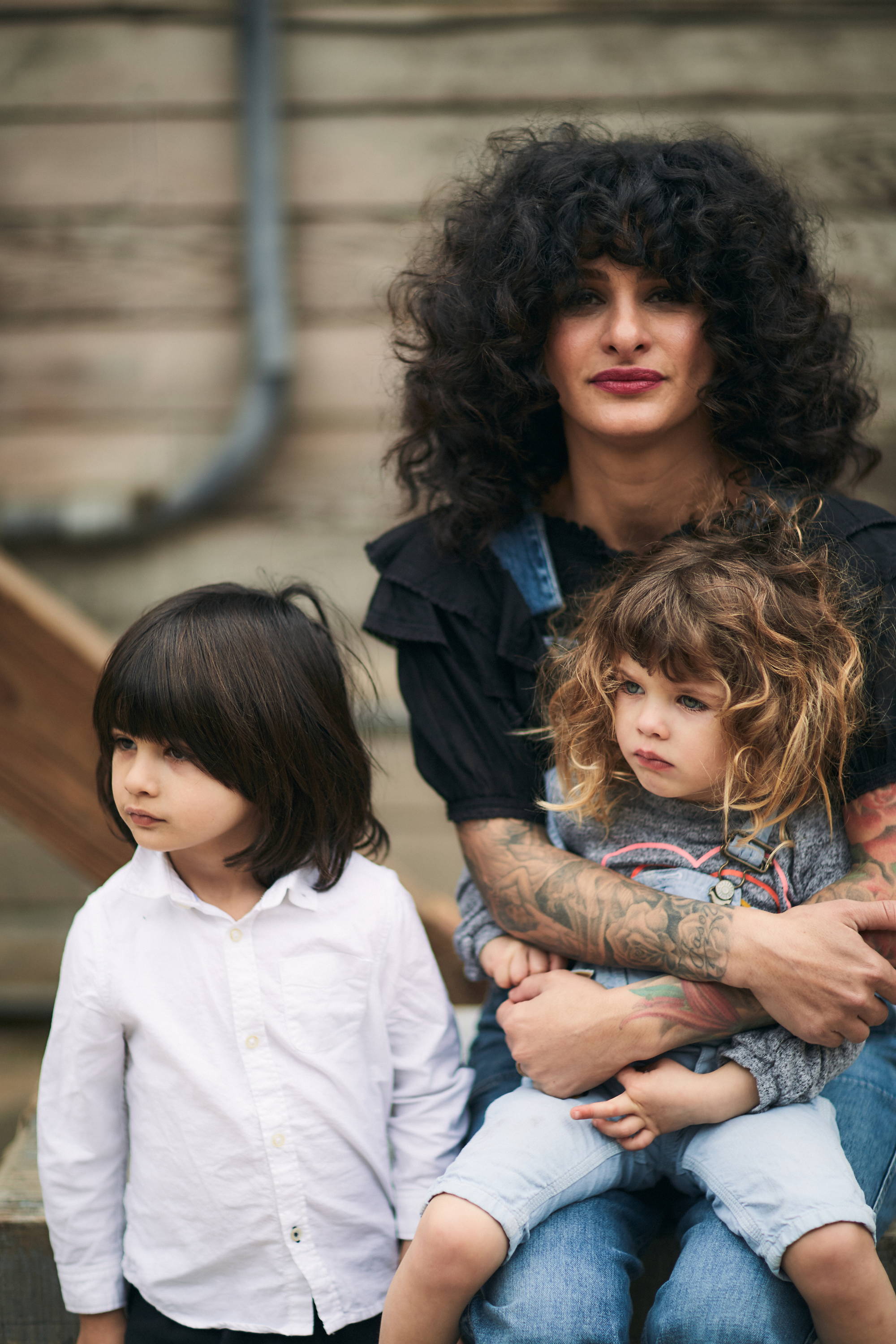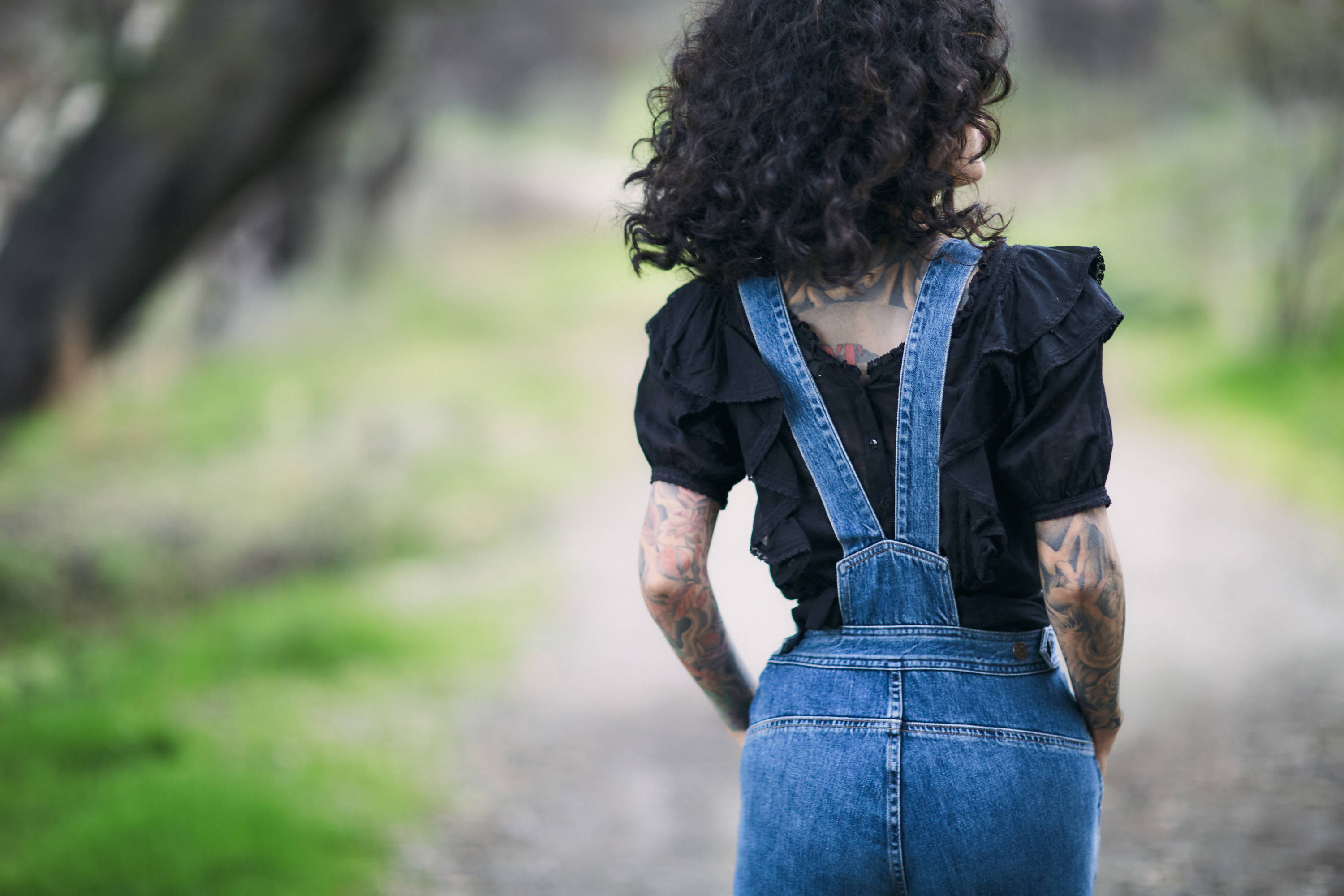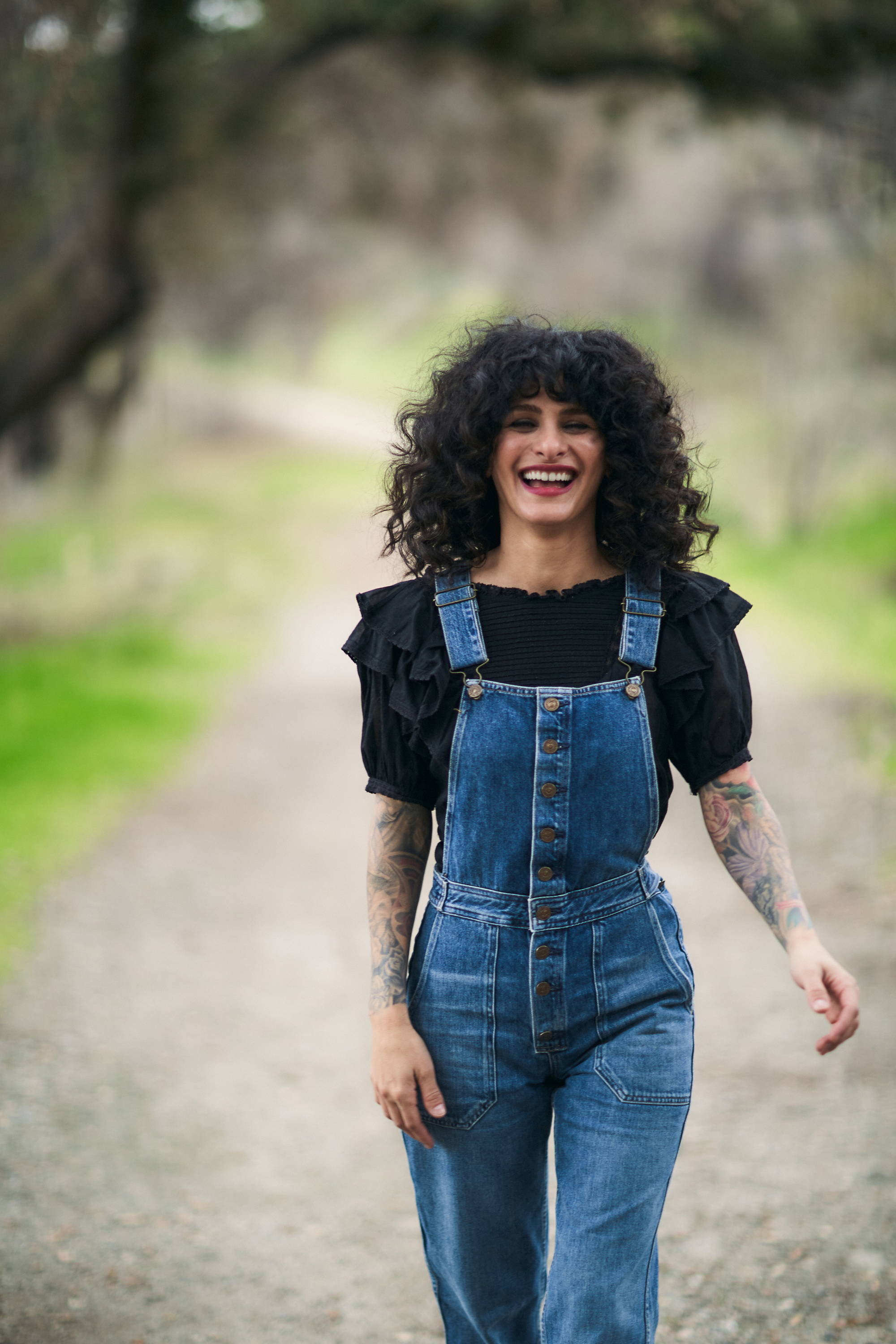 Why do you focus on color?​
I believe there are two types of artists in my industry: The Sculptor and The Painter. I can color and highlight and pick up baby pieces of hair one by one and paint them and find that it becomes a state of meditation for me. 10 years in and it still keeps me up at night, I still critique my work and I still suffer from the imposter syndrome. The feeling of not being good enough has been a curse and a blessing but mostly the energy that makes me want to create better.
What got you interested in politics?
This is a hard question for me––some of it is rooted in the obvious and the other part is hidden in history and memory for me. I lived overseas for a good part of my early years. I was born here in LA and we lived in Saudi Arabia and Lebanon until I was 14 years old and I remember incredible joy and incredible fear. I remember being shipped off because the war was escalating in the middle of the night with my pregnant mom and sister on a goat ship from Beirut to Cyprus trying to stand so still and so quiet. I remember waiting in basements that became bomb shelters when the fighting would get bad and we were told to wait it out. But I know that I was a lucky one that we had American passports and we would be ok and that we could always leave. I do not feel sorry for me. When I watch the news today, I see kids who look like I did when I was young going through unspeakable suffering and they don't have another passport or another country to go to. I love this country; my parents knew we would have a better life being born and bred here and to them I will always be grateful. To
eave the soil they know to give us a better life is the immigrant story–I am not unique, I just got lucky.
---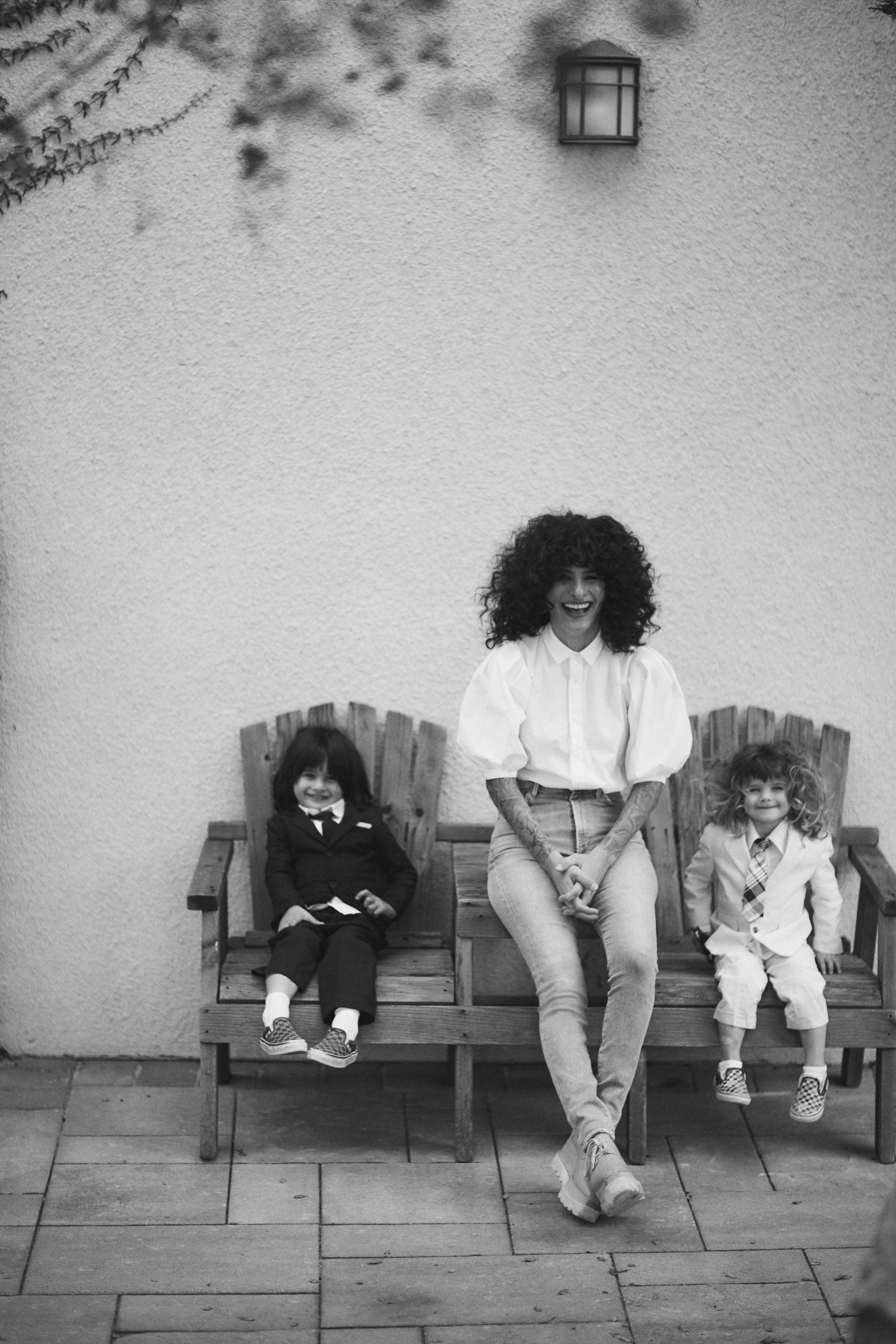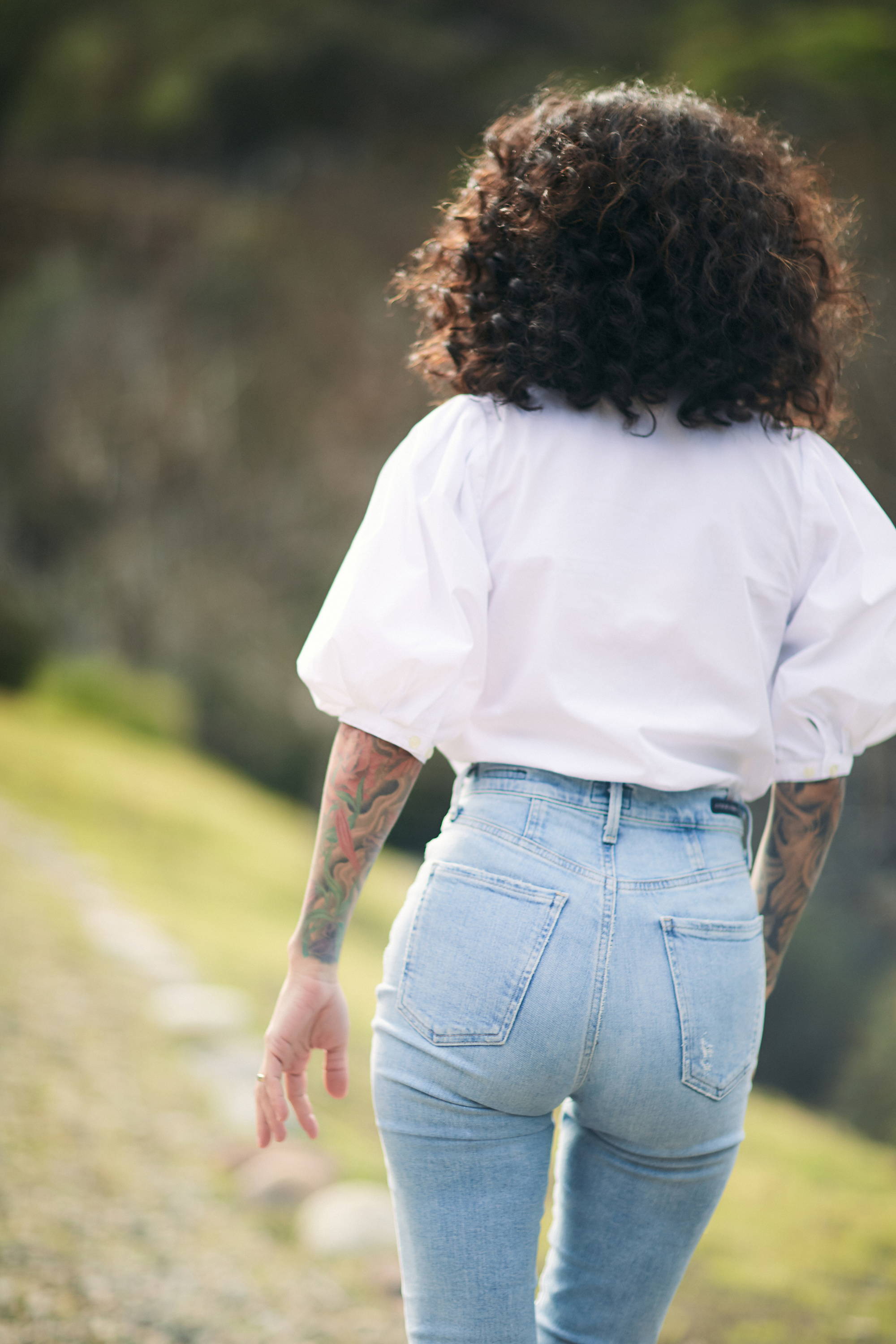 ---
How do you balance your career being a working mom?
Being a working mom is and has not been easy. I wish I could say I believe you can have it all without sacrifice, but it is
simply not my truth. I have a two and
four-year old and they are pretty damn special to me. But I was never the earth mother who breast fed, who got to and from looking like it was effortless getting the
babies in and out of strollers and car seats, who had easy children who slept no problem. My kids were colicky, I was the crazy looking woman who seemed frantic and
would forget her cell phone was on the car roof before driving off. I worked like many mothers up to the day I was due and came back to work at 5 weeks with each.
I never really loved the newborn phase between a busy work schedule and infants I have been running on empty for a few years, but I never do not recognize
my blessings.​
As they have gotten older, I have found myself deciding between jobs and time with them and the last year I made choice many mothers make: work or pick up?
Work or being there for dinner time? Work or a Saturday dance class? I shifted my workdays because missing out with them is not something I want to do anymore.
And yes, that means missing out on big jobs, that means not keeping up with the it lists or the constantly changing desirable colorist list, but it means my memories
will be filled with them. It was not an easy decision and it never is, but it feels good. I know that life is so short and in this most obnoxious cliché it gives me joy knowing
I can be great at what I do professionally and equally as great at being a mom without having to sacrifice either...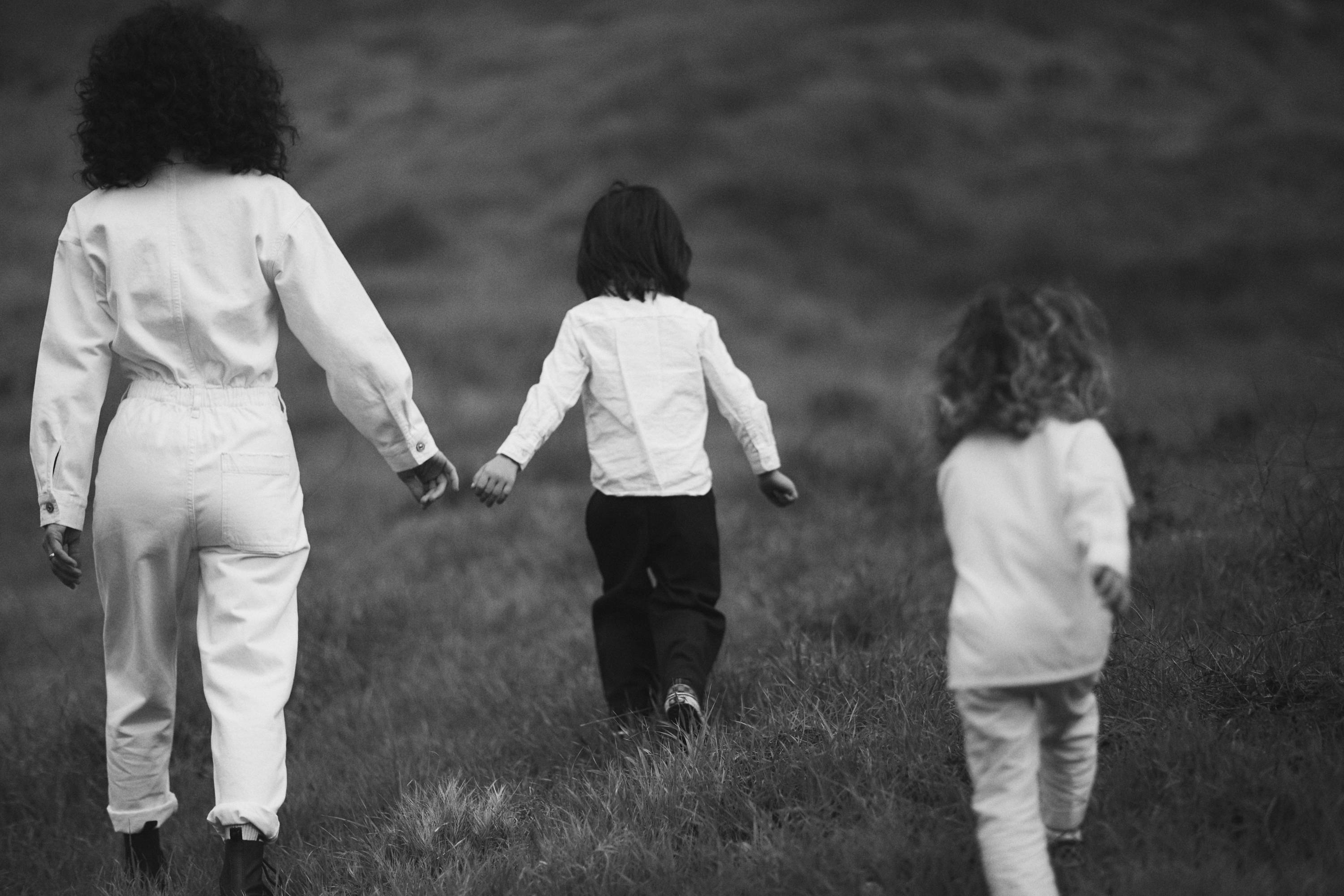 What is style and beauty to you?​
It's innate. It's someone who sees the status quo, who sees the guideline for what
it is supposed to be and just says, "no thanks, I'll do it my way". Beauty to me
these days are the people that look and feel unedited and unfiltered. I grew up
short and hairy with unruly curly hair and a big gap in my teeth and I was brown
and Middle Eastern with parents who cooked funny smelling food and played
music in a different language and so all my life I would straighten my hair and wax
my upper lip and never speak Arabic and I put crowns on my gap in my teeth to
close them. Youth is absolutely waisted on the young! These years I had my dentist
give me my gap teeth back I wear my hair curly I listen to my music loud and I
look at my children who have my hair and my teeth and my loud voice and I tell
them they are perfect. I want my daughter to know that curly hair is beautiful and
wear it as big as she wants and I tell my son I have the same gap in my teeth as
them and it's a sign of awesomeness and I tell them I'm proud of exactly who they
are and whatever they want to be. And I tell them I will do better by them and trust
me every day I try and for me that is beauty. Style—that's a vibe without trying.
---
When and in what do you feel your best?
I feel my best when I'm with them. But to keep it real, after I exercise, shower, have
a cup of coffee, put an outfit on that isn't sweat pants and Costco loafers, put on my
eyeliner and pencil in my eyebrows and if it's evening – after a glass of wine, I am
feeling tres chic!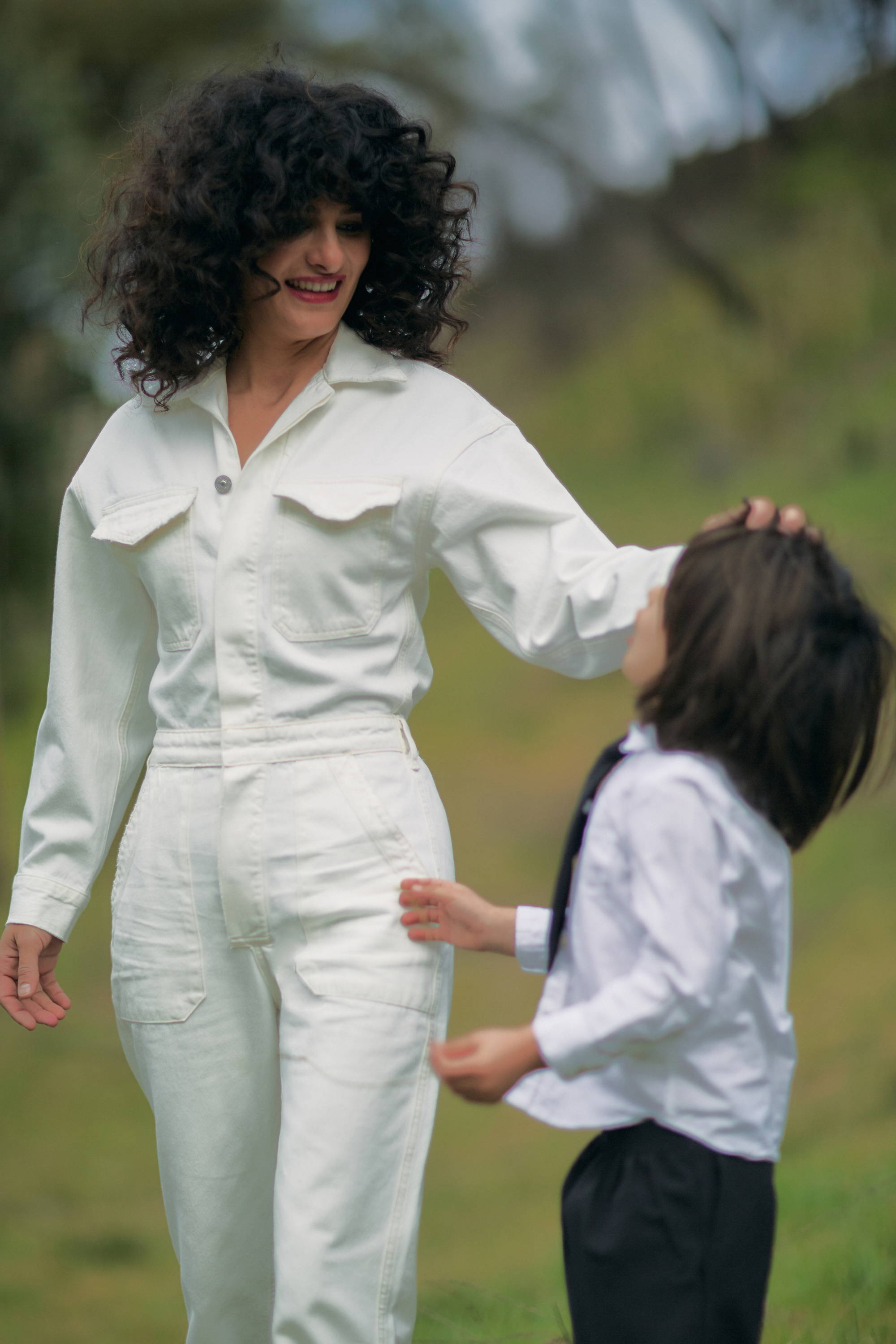 ---
Any favorite things from the Citizens Spring Collection?​
Yes!!! I am in love with the Chrissy high waisted denim. I absolutely have them in every color! Don't judge. They just make my behind look like I've done squats for
years and it hugs the body with giving way to comfort because after kids, let's keep it real, a little support is so welcomed!
---